Getting to School Safely -- Beijing Review
: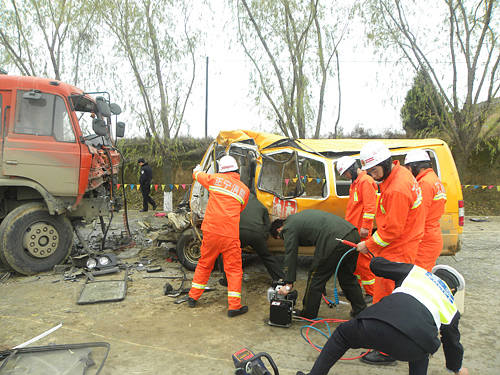 ACCIDENT SCENE: Rescuers work at the site of the traffic accident in Qingyang, Gansu Province, on November 16 that killed 19 preschool children and two adults (XINHUA)
Very sad!!
Incredible!!!
"At 9:15 a.m. on November 16, a van collided head-on with a heavy truck in Yulinzi Town, Zhengning County in Qingyang City. The van was shuttling children, accompanied by a teacher, to a private local kindergarten, and was driving on the wrong side of the road.
The saddest part of this accident is that the nine-seat van, whose seats had all been removed, was crammed with 62 children. The bus driver and four children were found dead on the scene, while the teacher and 15 other children died after being sent to hospital.
"
'via Blog this'